Why live in a duplex?
28. 3. 2023
Return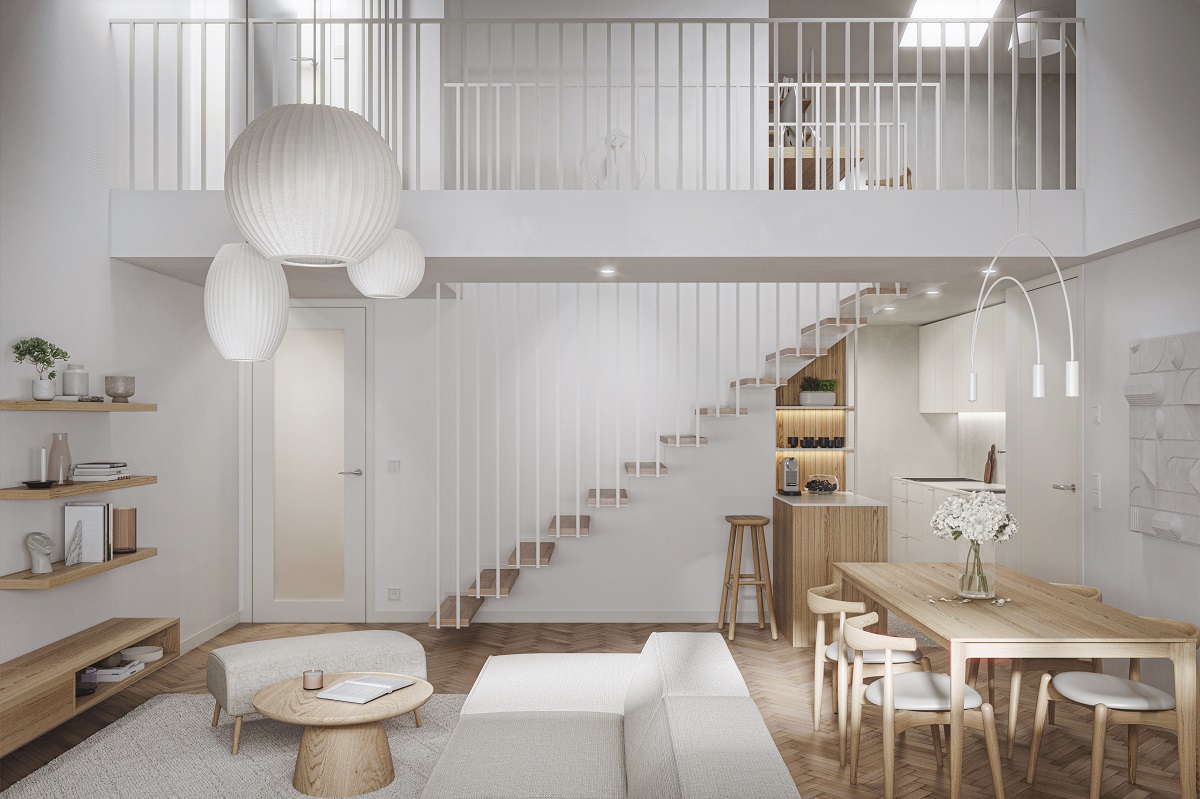 Maisonette living is becoming an increasingly popular choice among people looking for a modern, practical and stylish way to live. A maisonette is a type of flat that spans over two or more floors and offers a number of benefits that may appeal to many people. In this article, we will look at some of the main benefits of living in a maisonette.
More space
One of the main benefits of duplex living is the increased amount of space. Maisonettes often offer large living spaces on multiple levels, allowing for more flexibility in interior design and better use of space. This layout offers more privacy and peace of mind, as bedrooms are usually separated on a different floor than living areas and kitchens.
Great views
Maisonettes are located on the upper floors of buildings and therefore offer great views of the surrounding countryside or city skyline. This view can give the apartment a unique atmosphere.
Unusual design and layout
Due to their specific layout, maisonettes are often designed with an emphasis on modern and novel design, using the specific layout of the space. This allows you to approach the design of your home in a very creative way.
Are you looking for a living space that is not boring and at the same time very comfortable and airy? Come and take a look at the duplexes in the Pod Karlovem Residence.
For more information about the Rezidence Pod Karlovem project, please visit: www.podkarlovem.cz