Residence Pod Karlovem - an ideal place to live
15. 12. 2022
Return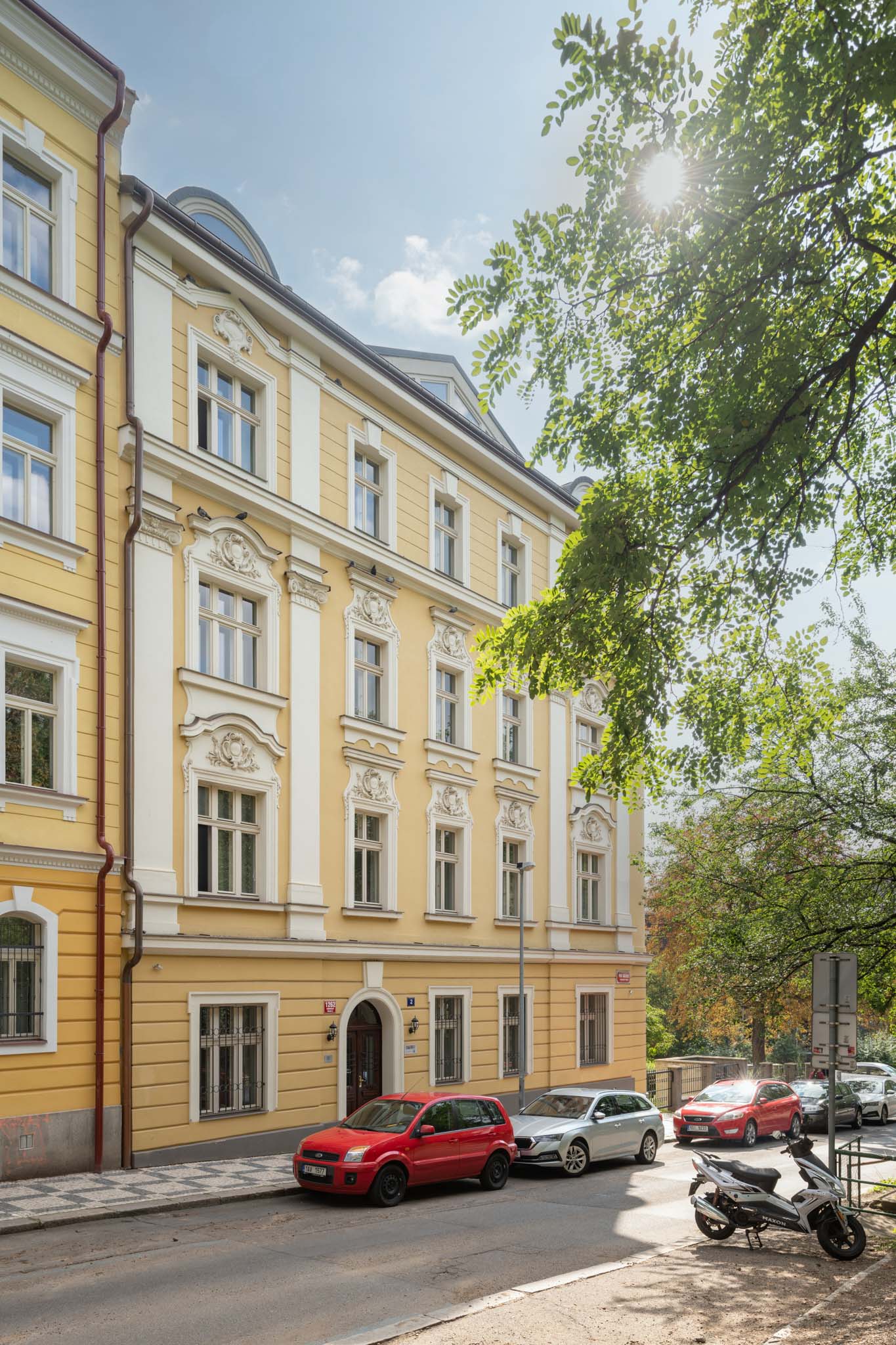 "Nature and urban life are within easy reach" is the motto that perfectly describes our new residential project in Prague's Vinohrady district. Residence pod Karlovem is an apartment building in a desirable location after a very successful reconstruction, which combines a historic building and modern technology in perfect harmony.
Thanks to its unique location of the house at the tip of the block, you can enjoy a unique view of the greenery of the beautiful Folimanka Park, which has undergone revitalization. The park includes the new Jammertal leisure area, which will offer not only space for sports activities, but also relaxation zones for pleasant neighbourhood gatherings. The area also includes a refreshment kiosk and public toilets for maximum visitor comfort.
Thanks to its close location, the Residence Pod Karlovem is an excellent place for family life and also a good investment that will easily find its takers for rental housing.
Do not hesitate to arrange a tour and come and see for yourself that even in the centre of Prague you can live within easy reach of nature.
For more information about the Rezidence Pod Karlovem project, please visit www.podkarlovem.cz
Sources:
https://www.earch.cz/architektura/clanek/pod-nuselskym-mostem-vzniklo-hrave-sportoviste-ktere-oceni-vsechny-generace-zdobi-ho-socha-skateboardisty?fbclid=IwAR3vTE6iq25vegfn6hTz84KnQb5Jg_rzrSgGGGYrcpFalyahOIECVzwAZns